Did you know that box gloves that the biggest stars have worn in the box world were created by a Mexican? His name, Cleto Reyes, the creator of box gloves for champios.
The beginning of  a dream
Mexico city characterize for being the home of grateful fighters, at the same way was the place where Mr. Cleto Reyes Castro was raised.
When he was 30 years old, helearned the talabartería craft, in an atelier that made baseball items.
In the beginning the business started with a nine meter square, with one sewing machine and the determination of making the best box globes.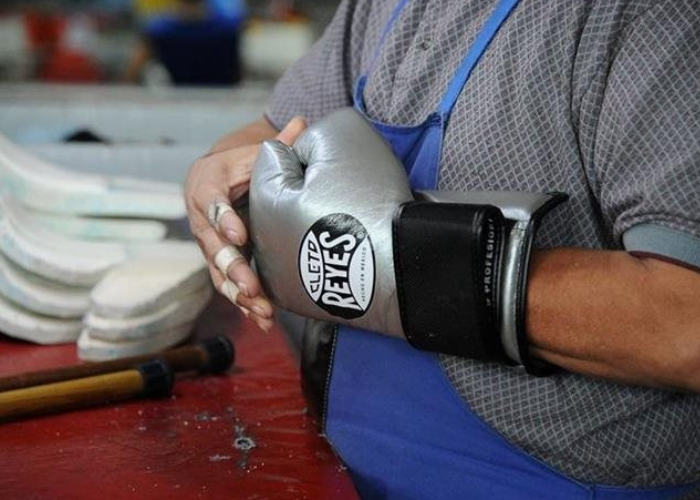 Picture by Prensa Libre
In 1938 he participated in an amateur tournament after that he decided to stay away from the ring. Nettles to say, he took a decision that would change his life for good: fixing the combat globes, which would launch him to start his own business.
1945
Advised by employers and managers of those years, he created the globs that would gain the approval of the Mexico City's Box Committee in 1945.
In that year he became independent and by 1965, with the help of Norman Lockwood, he presented the first pair of globes  "Del Señor Reyes" in the United States and many other countries
But unfortunately, the diabetes of Cleto started to get worse, because of this his son Alberto Reyes and his wife Leticia Aleman joined forces to constitute what nowadays is known as Reyes industry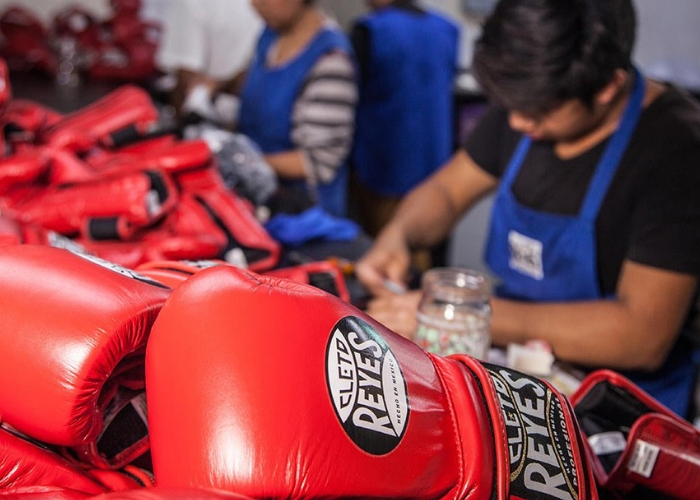 Picture by Milenio
Due to the importance that the business his father started, Alberto Reyes decided to register Cleto Reyes as a brand in 1975 and later in 1979 he created Reyes Industry S.A. de C.V. with the help of Rafael "La Cobra" Mendoza, a friend journalist.
The goodbye to the creator of the best box globes of the world
January 3rd of 1999 Cleto Reyes passed away, but he left a legacy in the manufacture of globes and in worldwide boxing.
In 2005 a memorial was held for his memoire, at the Worldwide Association of the boxing hall of fame, while November 15th of 2008 his son Alberto made his way to the same hall of fame.
But it was not until April 30th of 2016 that both father and son were able to be at the National Boxing Hall of Fame in the United States, his indelible spot in the knuckle sport.
"The biggest satisfaction is that we were able to transcend  to an international level and leave a mark for Mexico as an example for young generations" Alberto Reyes the heritage and CEO of the iconic brand said.
The ambassadors of the brand worldwide
The Cleto Reyes globes has been used by little more of 220 world champions, like Mexican and foreigners. . Manny Pacquiao who is considered as the "Boxer of the decade" by the WCB and the Mexican champion Juan Manuel Márquez use this brand.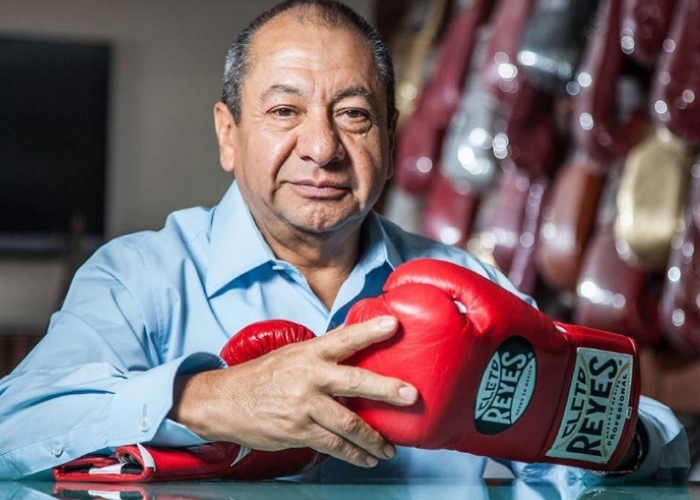 Picture by La Silla Rota
"47 years ago – the year which I started working with my father – I do not know what I was thinking if I could make a living out of making globes, but when passion is added to your work, because you like it, and following some moral values, is how you can transcendent in an important way", said Alberto Reyes.
Today Reyes Industries exports globes to the United States, Europe, Dubai, Australia, and many countries in Asia and has in a short term plan to start selling them in China.
Cleto Reyes is a good example on how you could start a huge business from your home, counting on the basics only and creating your own opportunities.
If you are so good on your work as Don Cleto Reyes was with a Talabarteria, you are a sewer lady, a chef, or have any ability. Download TinkerLink for free! And start to connect with trustful experts that will help you to increment your profits and create a network.
[vc_column][ultimate_info_banner banner_desc="You might be interested: The Mexican genius kid that conquer the UNAM" button_text="Read Now" button_link="url:%2Fnino-mexicano-que-entro-a-la-unam%2F|||" info_effect="fadeIn" button_color="#9c27b0″ button_border_width="1″][/vc_column]