Now that you're clear on how to find work as a designer you might ask… Do I have the necessary to be successful as a designer? We present below the qualities to be a good graphic designer.
Qualities: 
Imagination: The most important quality of all. Without imagination it's impossible to create. With it you'll have access to thousands of innovative and unique designs that will catch the attention of potential customers.
Passion: It is important to do things with passion, with desire, with energy so that authentic works of art come out. If design is what you love most in life, Be sure to reflect it in every detail of your designs.
Technique: To do a correct design it's important to have the technical domain of the programs that are used. It's also necessary to present your projects in a professional way and to conquer your clients.
Blog de TinkerLink
Perseverance: To be a good designer it's necessary to be updated with the news for this profession. If at the beginning you don't know what course to take, don't despair, you will find the current that best suits your way of working.
Curiosity: This is linked to imagination. The graphic designer has to be curious, have to do some research, and soak in differentstyles because that's where you'll find the inspiration needed to create original designs.
Organization: When you work with several projects and for several clients, it's important to be organized. It's important to set a timetable and prioritize the tasks, so you'll have everything on time and with good quality.
Versatility: A designer should be able to adapt to any custom, be updated on the latest trends andable to perform different type of projects.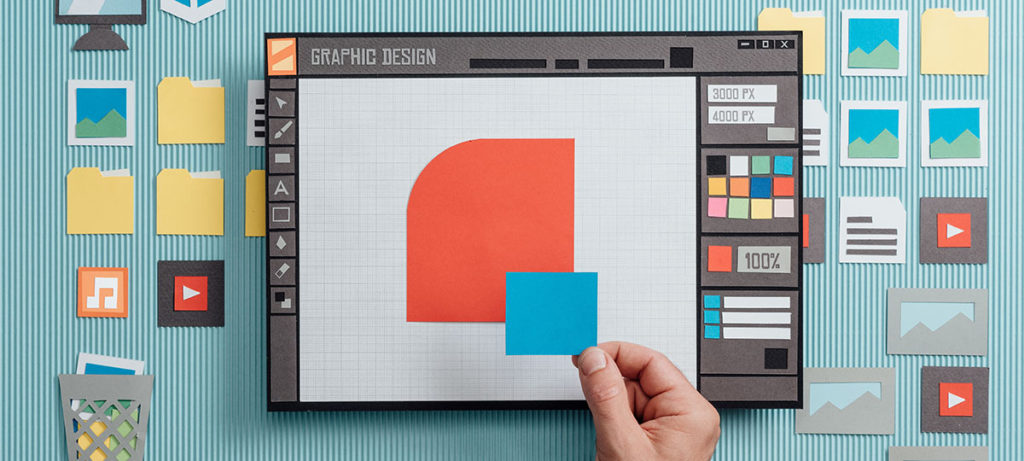 Innovation: You have to getout of common, innovate, update, modernize, the designer needs to know about trends and implement them. You have to keep studying and delving into the new trends of design.
Simplicity: Every designer has his own style, but we always remember that less is more. Simplicity is the key word for triumph, don't forget it.
If you want to find a project where you can develop and demostrate your design skills, join TinkerLink and find the job you want in a few seconds.
Download the app now, and starts getting customers in a very short time.