For the most important day of your life, you have to choose the best makeup artist, who will make you and your bridesmaids look astonishing
For that special reason, we might want to hire several makeup artists, since there will be some big work to do.
Who are our bridesmaids? those special persons that have always been by our side in life: sisters, cousins, close friends…
The ideal would be to choose among the best wedding make up artists within TinkerLink.
But let´s face it, we dont always know where to start from to choose the best make up artists team that will make all the guests shine.
We always look for recommendations before hiring and at TinkerLink we have the best option to search.
Five tips
We are going to share some tips for the special day that will help you to take it easy eventhough we know it´s not easy.
It´s your big day and everything is already ready to make you look beautiful.
Just think of the big day and how to make your bridesmaids look amazing and enjoy the day.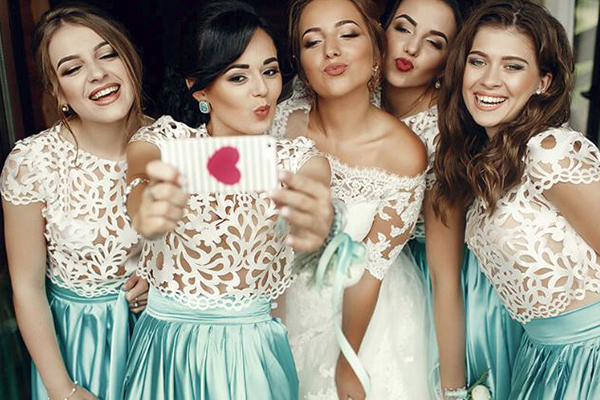 TinkerLink is a big tool, it helps us to search for recommendations and even better if they are referred by your friends.
It´s always important to  look for advices and read other bride´s recommendations.
Stick to a budget for you and your friends  and try to meet it so you won´t have last minute surprises. Make sure you know hw many friends are attending your wedding and will need the service.
We understand it might be a bit off badget to do the test the make up  also on your friends but at least make him show you his works so you´ll feel secure.
Lo ideal es que las maquillen a todas donde se van a preparar, tu casa o en el hotel, así todas disfrutaran más y compartirán todos los detalles del día de tu boda.
TinkerLink is the solution
In conclusión, with TinkerLink, problems are solved. View all the recommendations, reviews, qualifications and experiences from other brides.
The recommendations come from our network which gives us confidence and security so that on your wedding day, you and your bridesmaids look radiant.
Download TinkerLink, for iOS and Android. The solution to make all your bridesmaid shining!